La station familiale, pour le plaisir du ski des petits et des grands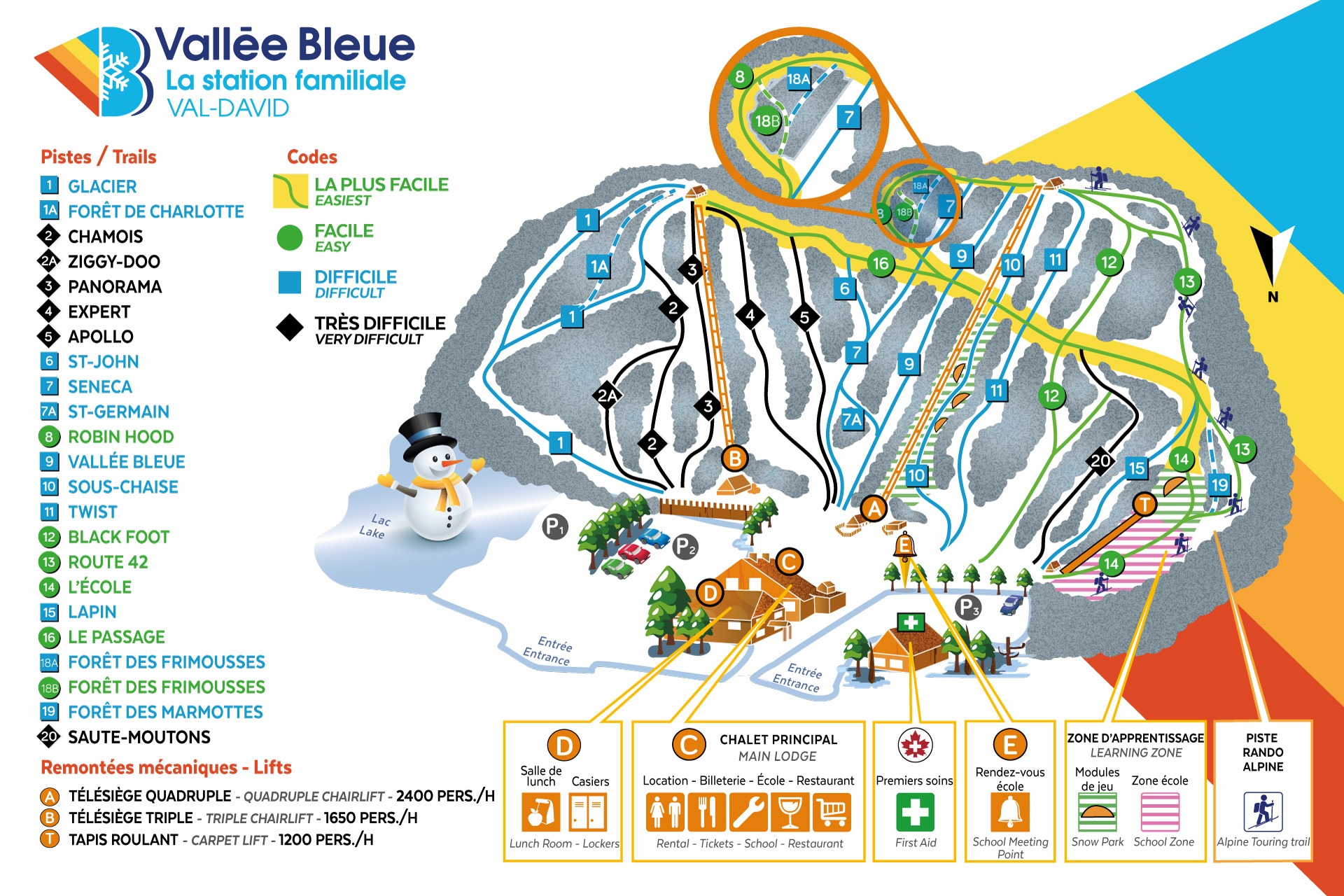 Everything you need for an exciting winter family activity!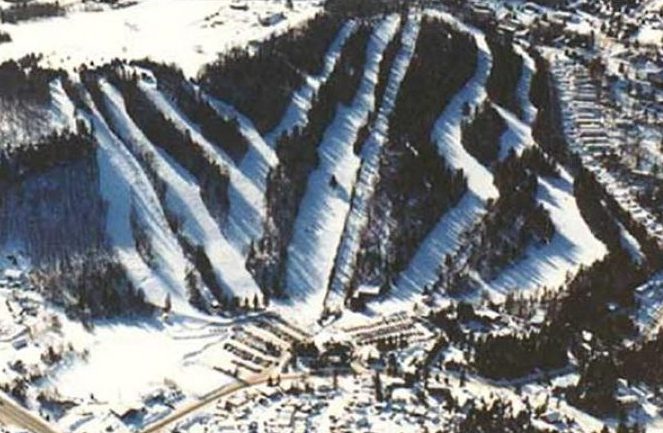 Three ski lifts:
One carpet for beginners
One triple chairlift
One quad chairlift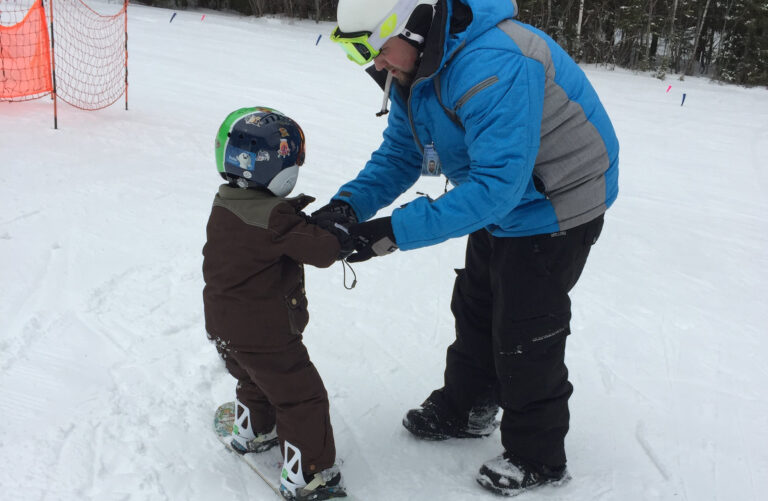 To help learnings:
beginners trails
thematic undergrowth for children
un parc à neige pour les fervents amateurs de nouveaux défis
Covered with artifical snow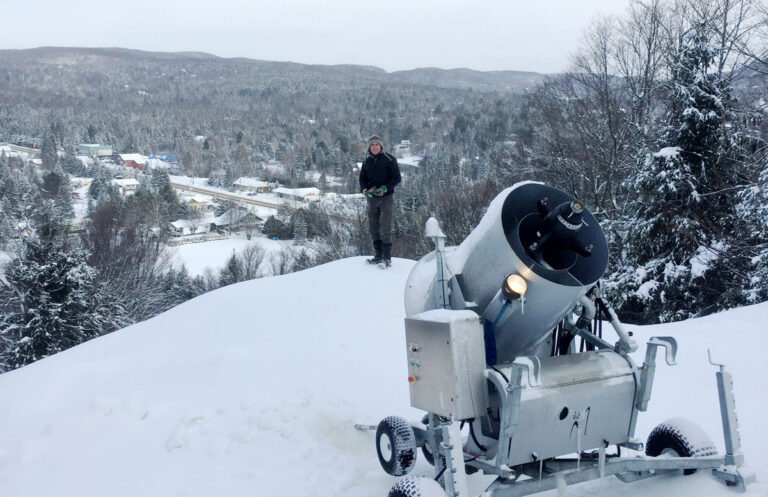 an excellent snow-making system
Coverin 75% of the skiing domain
Insure an early season opening
Et une fermeture tardive!
Skieurs en descente, soyez vigilants dans les pistes d'ascension!
Règles de conduite Rando-Alpine à Vallée Bleue
En tout temps, respectez l'horaire et les zones d'ascension et de descente déterminées par Vallée Bleue.
Passe ou billet de rando-alpine OBLIGATOIRE purchasing online ou à la billetterie sur place).
Il est interdit de fréquenter les sentiers d'ascension en pré-saison ou post-saison en raison des dangers que peuvent représenter le terrain et les opérations de fabrication de neige, de damage et d'entretien.
Ne montez que par les endroits désignés – en suivant les balises dans les pistes d'ascension désignées (Route 42 et bas de l'école).
Restez bien visibles et montez en file indienne, jamais deux de front.
Lorsque le sentier d'ascension traverse une piste de ski, cédez le passage aux skieurs en descente et ne traversez pas en groupe.
En tout temps, utilisez des skis ou une planche d'ascension alpine (avec peaux pour l'ascension) munis de carres métalliques ainsi que de freins ou de sangles de retenue.
L'utilisation de crampons, de skis de fond ou de raquettes est interdite.
Les animaux ne sont pas permis sur la montagne.
En tout temps, respectez le Code de conduite en montagne.
L'accès aux remontées mécaniques requiert un billet ou une passe distincte.
Merci à nos nombreux partenaires pour leur contribution à la réussite de cette aventure!